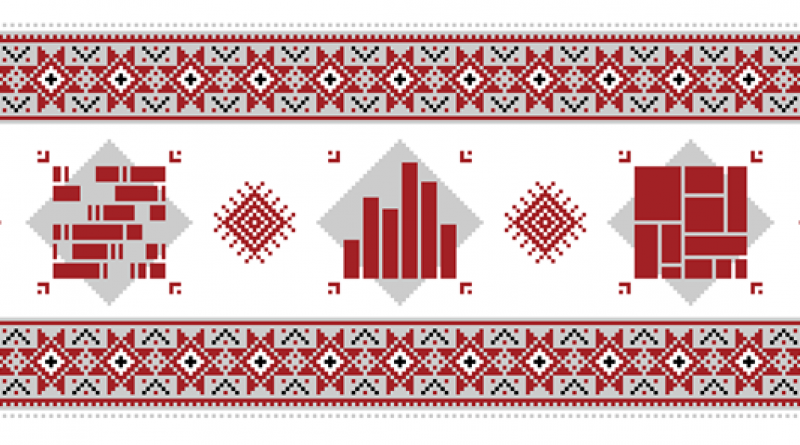 Dataviz.BY – community-building initiative devoted to promoting culture of data visualization including such areas as visual design, data processing, theory of perception, and development of modern media in Belarus.
Our mission:
Critical evaluation of methods of information delivery via visual ways, with emphasis on the information published in media and spread by means of social networks that is deeply involved with Belarus.
Promotion of digital literacy in Belarusian society, popularization of data analysis skills, raising awareness on manipulation techniques in visual narrative.
Fostering development of new generations of professionals who are going to act in the sectors related to data analysis and data presentation (social and political sciences, linguistics, history, ethnography, geography, computer science, journalism, etc.).
Stimulation of developing competitive market in the field of data visualization and infographics (media, corporative analytics, advertisement).
Popularization of methods and tools for data, usage of visual language for facilitation of communication between different parts of society in such areas, as interaction between administrative bodies and citizens, raising society-wide awareness on vital scientific subjects (in particular medical and ecological ones), building socially significant projects, etc.
Open data evangelism – together with activists of OpenData.by initiative.
What do we do and what could we offer?
Site posts – translations and original publications
Workshops from practitioners of infographics and interactive data visualization
Informal meetups for experience exchange and cooperative professional education
Consulting in solving difficult or non-typical issues in infographics and data visualization
Collaborative projects on socially acute topics

Our initiative is extremely open – we invite you to join our meetups, to communicate via social networks, to send your stuff for publication on our site, etc.
Who are we?
Speaking about online presence, two persons maintain digital project: Ihar Yanouski and Alyaxey Yaskevich.
You can get in touch with the community via Facebook or Telegram.
Or simply mail us – [email protected]